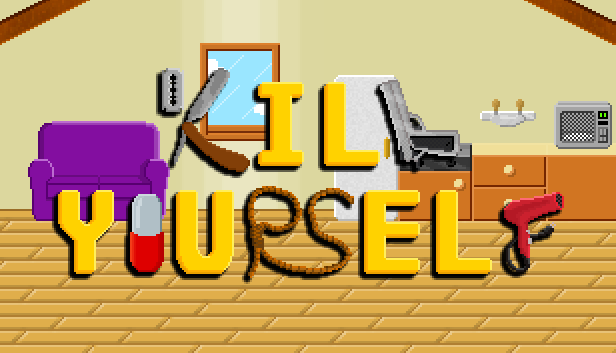 As the title says! We're proud to announce that Kill Yourself is now available for Windows on Steam and itch.io.
There are some slight changes with respect to the old Android version: the 12 extra deaths from the Six Feet Under expansion pack will unlock once the original 18 endings are solved, the game also has German and Dutch translation (and hopefully more to come), and there are a couple of new animations.
Oh, and you can use the mouse, of course. That's a big difference from the Android version.
Get it here:
Steam – https://store.steampowered.com/app/1251910/Kill_Yourself/
itch.io – https://gugames.itch.io/kill-yourself